Florence Private Tours with Local Guides
Private guided tours of Florence on Art, History, Fashion, Shopping and Taste.
Enjoy the best bespoke experiences during your stay in Florence.
Tour of the artisans' workshops in Florence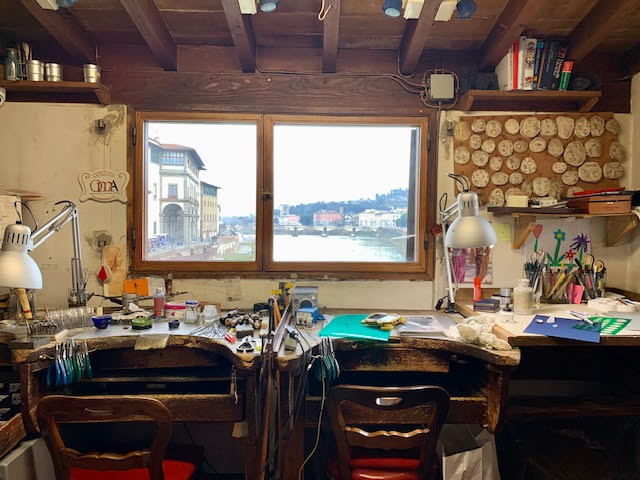 Art and Craft tour
This tour takes you to the artisans' workshops in Florence to discover the hidden secrets of handmade special objects.
The real soul of Florence and its popular and intimate life can be fully enjoyed into the district of Oltrarno, full of witnesses of Florentine Art and Culture.
Its narrow streets, artisan's workshops and coloured markets will make you feel part of it.
Each visit to the workshops is by private appointement and you have the special opportunity to see the goldsmith and the silversmith forging beautiful jewels, the wood carver creating special frames, the mosaic made with semi-precious stones, luxury bespoke shoes and much more.
Starting from 150€ (max 10 people)